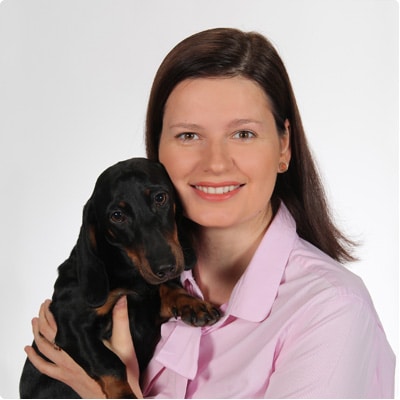 DVM, MS, MRCVS, Dipl ACVR (Radiation Oncology), Dipl ECVDI (Add On Radiation Oncology)
Magda became a veterinarian in 2010 after graduating from the University of Warmia and Mazury in Olsztyn.
She spent the next two years at the Michigan State University in the USA working at the Center for Comparative Oncology as an intern and veterinarian.
She later completed an internship in veterinary clinical oncology at the University of Guelph in Canada.
In 2013, she returned to the United States, commencing her residency in animal radiation therapy at Purdue University and obtaining a Master of Science. This stage of her education ended with obtaining the title of specialist in veterinary radiotherapy, both American (Diplomate American College of Veterinary Radiology (Radiation Oncology)) and European (Diplomate European College of Veterinary Diagnostic Imaging (Add on Radiation Oncology)).
In 2016, Magda started working as a senior lecturer and head of the animal radiotherapy laboratory at The Royal (Dick) School of Veterinary Studies in Edinburgh, UK.