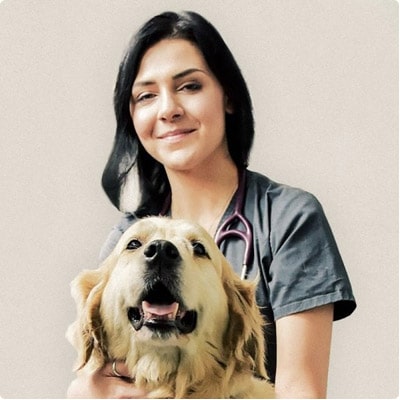 DVM, VAT, anesthesiologist
Zosia graduated from Veterinary Medicine at the Warsaw University of Life Sciences in 2011.
She is a member of the AVA (Association of Veterinary Anaesthetists).
She is mainly interested in anesthesiology, intensive care and emergency medicine. At work, he cares not only for safe sleep, but above all for the pain relief of his patients.
She is the daughter of veterinarians and has been seeing animals since childhood. She collected injured birds and wild animals, which she brought to health and released them into the wild.
Privately, she is a slave of two adopted cats – Syfona and Sówka, and the owner of a female, Kelsey. In her free time, she disappears into an alternative reality as a vocalist of a music band. If she's not at work, she's probably on the road with her band or is hiking in the mountains.